Delicious and legendary – Brunch at Hotel Erb in Munich-Parsdorf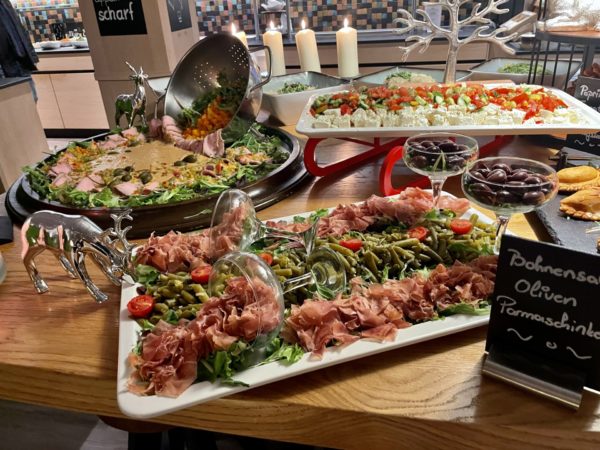 For those who have a hard time deciding between a late breakfast and an early lunch on Sundays, we recommend the popular brunch at Hotel Erb. On selected Sundays and public holidays, the Almgrill restaurant will be open early. Look forward to our rich breakfast buffet with cold and warm dishes. The culinary delights include egg specialities and various types of bread and buns, as well as muesli, yoghurt, fruit as well as cold cuts and cheese specialities from regional producers. Of course, Bavarian classics such as veal sausages with pretzels and grilled sausages are not to be missed. During the smooth transition to lunch, you can expect fine soups, fresh salads, delicious pasta variations as well as tasty meat and fish specialities from pan and grill. A sweet selection of heavenly desserts completes our brunch offer – enjoy delicious moments at Hotel Erb.
As a gift: a brunch voucher – our service team is looking forward to welcoming you!
Brunch at Hotel Erb in Parsdorf – always worth a visit!
Good to know: If you would like to come for brunch at the Almgrill, you should reserve your table in advance.
You can find the current dates right here: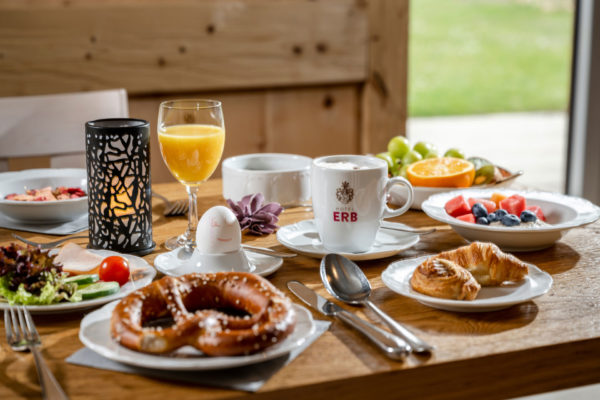 Sunday, 15.10.2023 (Thanksgiving)
Sunday, 12.11.2023 (St. Martin)
Sunday, 03.12.2023 (1st Advent)
Sunday, 10.12.2023 (2nd Advent)
Sunday, 17.12.2023 (3rd Advent)
Tuesday, 26.12.2023 (Christmasbrunch)
Our brunch starts with an aperitif at 11.30 am. The buffet opens from 12.00 pm until 3.30 pm. The price of 38.00 EUR per person includes cold and warm dishes from the buffet as well as filter coffee, tea and a welcome prosecco. Children up to the age of 6 are invited, for children from 7 to 12 years we charge 19.00 EUR per child. Our service team looks forward to your reservation:
Phone +49 (0)89 991 100, by e-mail: info@hotel-erb.de or online.
Our team at the Best Western Plus Hotel Erb is already looking forward to seeing you.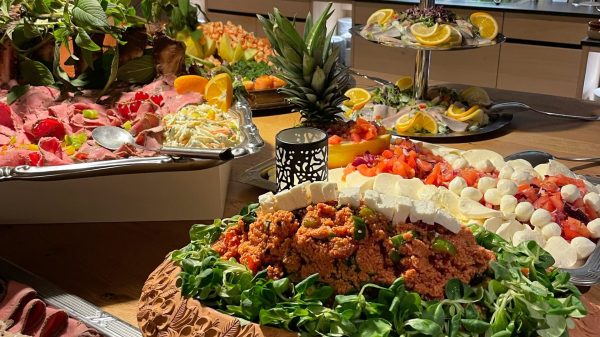 Family celebrations with brunch at Hotel Erb
For special occassion, family celebrations or as a 'thank you' for good friends, a delicious brunch in the Almgrill restaurant is always a great idea. For groups of 30 or more, we are happy to reserve your desired date depending on availability. All you have to do is invite your guests for the celebration!
Your exclusive brunch is available from 49 euros per person with a minimum of 30 people.
Reservations under:
Phone +49 (0)89 991 100 or by e-mail at: info@hotel-erb.de